From Dresser style to chopper trike

My original Softail styled into a Dresser trike.
I started to stripping it down and then decided to go just wild and chop it.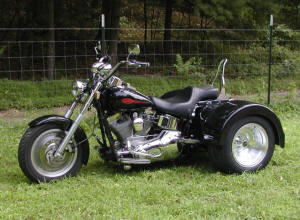 First stages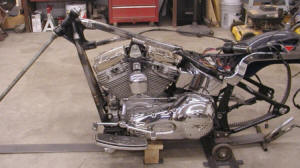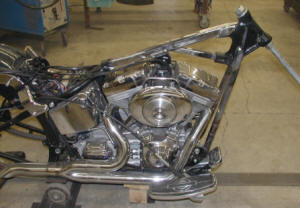 New front end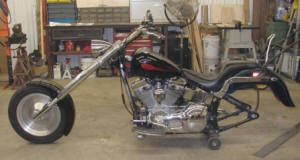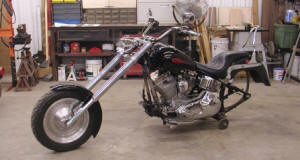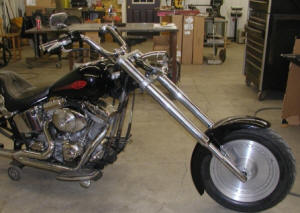 Stock Harley tank custom stretched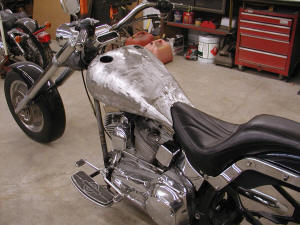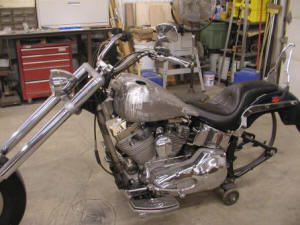 Chopper trike with preliminary fitting & the "REBEL" body and custom Softail fender hump.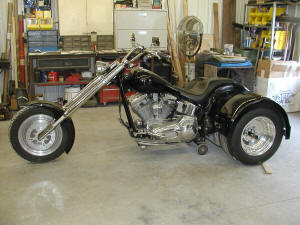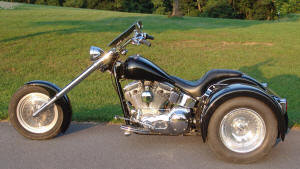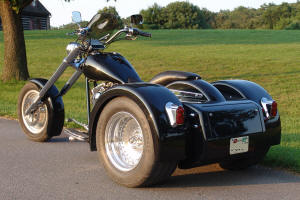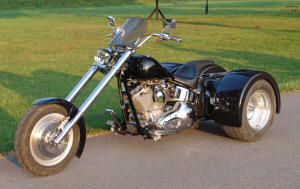 REBUILT WITH "REAPER" BODY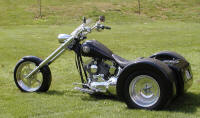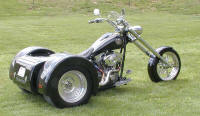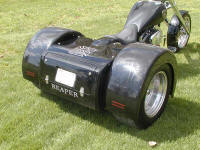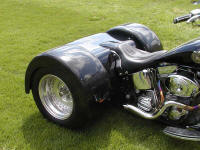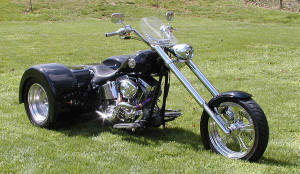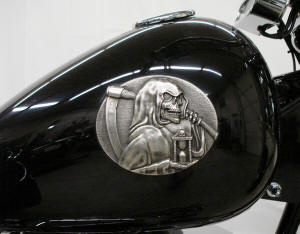 Stock 1200 Sportster to chopper trike

The wife wanted her own trike so I bought her this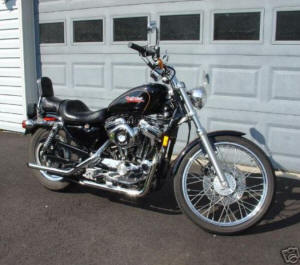 Out with old seat, in with a new Corbin vintage leather solo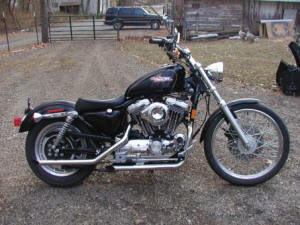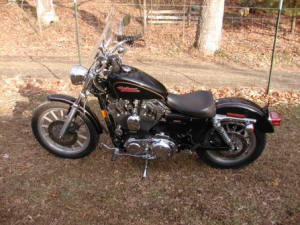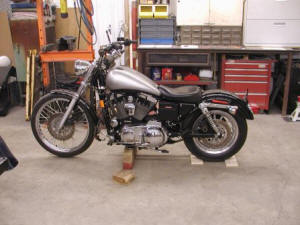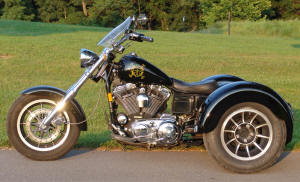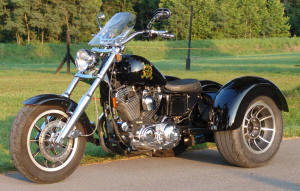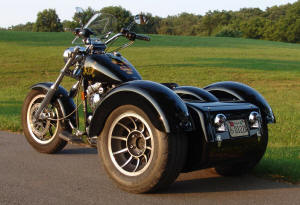 Both trikes use the "REBEL" body but look dramatically different.
We don't sell cookie-cutter kits. You can customize your trike however you want.

COMING SOON!
THE SPORTSTER TRIKE IS GOING TO BE CONVERTED OVER TO A DYNA