Click on the name of the trike body style you'd like to see.
BRAND NEW FOR 2007
[ "REBEL YELL" CUSTOMIZED ONE-OF-A-KIND ON SPORTSTER]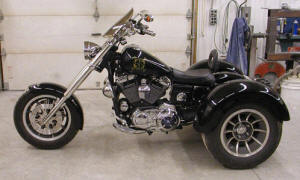 "REBEL" BODY ON SOFTAIL WITH VISIBLE STRUTS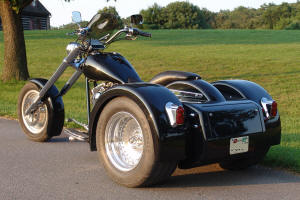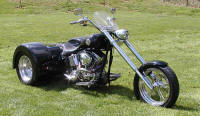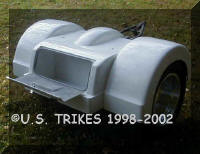 Extra storage space with built-in trunk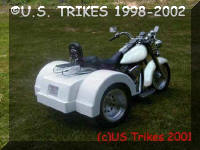 Same as the Liberty, without trunk.

Convertible passenger/storage with locks and seat

All of our trike bodies are custom-made for us by "Class Glass"