They said it couldn't be done.
We said it could.
And now.....it's
*BACK IN BLACK*
U.S. TRIKES HAS JUST CREATED THE WORLD'S ONLY TRUE TRIKE KIT FOR A RIDLEY MOTORCYCLE
THIS IS NOT JUST A "TRAINING WHEELS/4 WHEELED TRIKE" DEAL.
IT IS A TRUE TRIKE KIT CONVERSION FEATURING ELECTRIC REVERSE
THIS KIT WAS INSTALLED ON A
2005 Ridley 700S
IT'S LOW, IT'S LEAN, IT'S LIGHT AND IT'S WICKED
CLICK PHOTOS FOR FULL SIZED VIEWS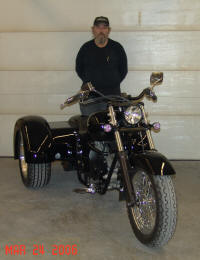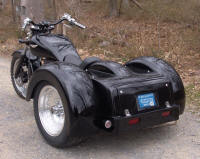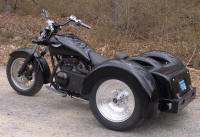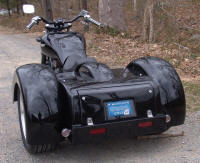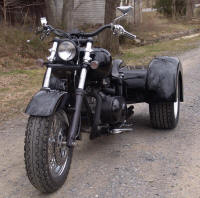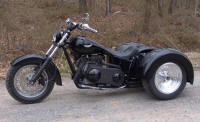 U.S. TRIKES WISHES TO THANK MR. CLAY RIDLEY AND THE RIDLEY MOTORCYCLE TECHS FOR THEIR SUPPORT IN THIS ENDEAVOUR.